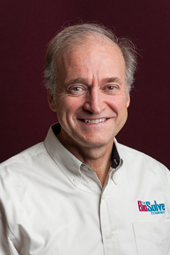 James B. Edgerly
Mr. Edgerly is a founder and Managing Director of The BioSolve®  Company.
Most recently, Mr Edgerly served as the Chief Executive Officer of Orion Ropeworks (Winslow, Maine). He organized an investor group to purchase the manufacturing assets in a bankruptcy liquidation, then restarted and grew the company over a 3 year period, selling Orion to an industrial buyer in May of 2005. Orion is now the largest volume US manufacturer of three strand cordage.
From 1990, Mr. Edgerly was a Managing Partner at The Recovery Group (Boston; now CRG Partners), a leading turnaround management firm. He was founder and leader of the company's business restructuring practice in Central Europe.
From 1983, Mr. Edgerly served as a Senior Management Consultant at Arthur D. Little, Inc. (Cambridge, MA). He participated in/led management consulting projects in the US and numerous foreign countries. Mr. Edgerly received his bachelor's degree from Columbia University and earned a Master of Science in Business Administration from the Sloan School of Management at the Massachusetts Institute of Technology.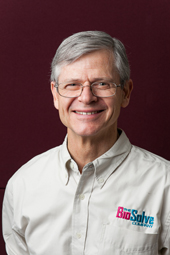 Karl D. Loos
Mr. Loos is a founder and Managing Director of The BioSolve®  Company.
For over 35 years, Mr. Loos has worked as a consultant to and manager and leader in the chemical industry. 
During his 30 years of consulting, Mr. Loos worked with clients around the world on issues ranging from growth and renewal to technology and marketing management, first with Arthur D. Little, Inc. and later with Garnett Consulting and Stonybrook Partners, both companies he also founded.
In the 1990s, he was elected to the Board of Sovereign Specialty Chemicals, where he later served as President of its Industrial Adhesives Division, a $100 million business segment with four operating sites. Early in his career, he provided technical support at a manufacturing plant for DuPont, where he was also a production supervisor.
Mr. Loos graduated from Harvard Business School and has undergraduate degrees in Engineering Science from Dartmouth College and the Thayer School of Engineering, also at Dartmouth.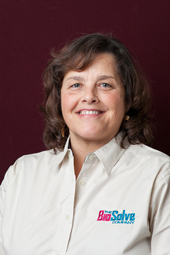 Katie Fiske
Ms. Fiske is a Customer Service Manager & Office Administrator at The BioSolve®  Company.
Katie Fiske joined The BioSolve® Company in July 2011 as Customer Service Manager and Office Administrator.  In her Customer Service role, Katie fields customer inquiries, responds to information requests and supports customers through the order and delivery process.  With many remediation customers working at remote locations that may not be staffed on a regular basis, Katie has become efficient at arranging freight to assure timely delivery of BioSolve® products in a cost efficient manner.   As Office Administrator, Katie is responsible for receivables and payables as well as for coordinating the work of vendors involved in production and distribution of products.
Katie has a wide range of business experience including managing a UPS store on Boston's waterfront and owning an embroidery business and gift shop in Boston's North End.  In these businesses, as well as at The BioSolve® Company, Katie has developed excellent customer service skills.
Katie is a graduate of Immaculata University where she earned her BA in Biology and Psychology.